#StopWaiting and catch skin cancer early with new GetSkinHelp app
Skin cancer is highly treatable when caught early.
That is why GetSkinHelp has created a new mobile app to help Canadians catch skin cancer, and other skin diseases, early.
The app lets you:
• Choose your own day and time to book a video consultation.
• Speak to your doctor from anywhere in the world.
• Get help with the full spectrum of skin conditions.
• Use SkinAI™ technology to screen skin diseases, including skin cancers.
• Capture images of your skin lesions and share them easily with your doctor.
And best of all, both the app and video consultations are covered by Canadian health cards!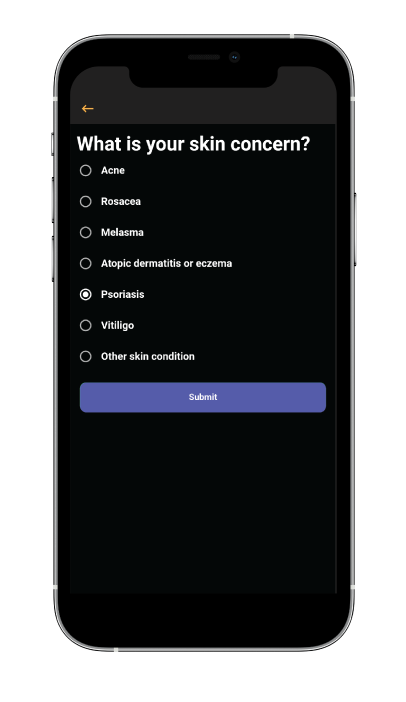 The SkinAI™ technology and video consultations can give you quick answers for your troubling questions.
• Is this something I should worry about?
• Is this something a prescription can fix?
• Is this something that needs to be removed right away?
Canadians are now better equipped to catch skin cancer in its early stages and get treatment before it is too late.
Melanoma
Basal cell carcinoma
Squamous cell carcinoma
Dysplastic nevus.
Benign keratosis-like
Dermatofibroma
Vascular lesions
Melanocytic nevus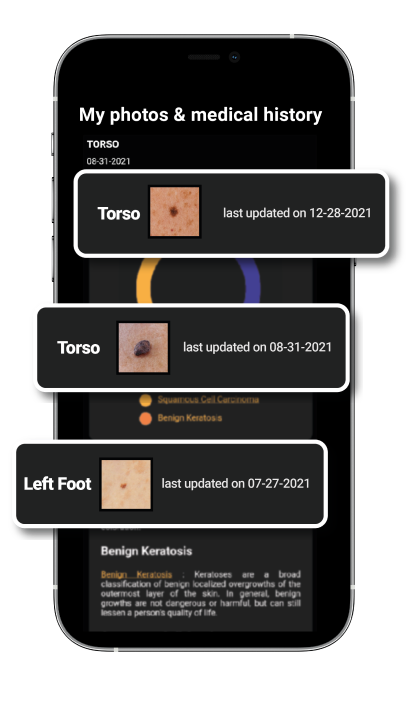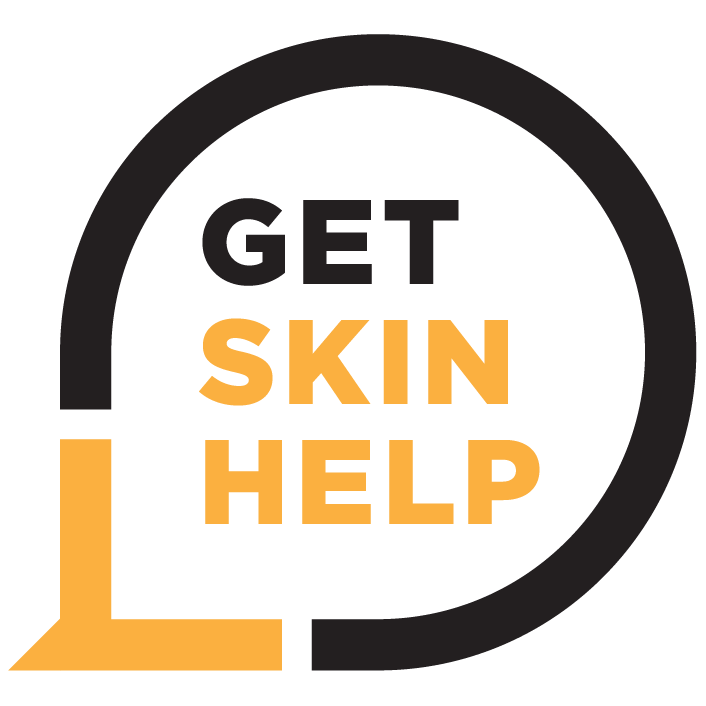 GetSkinHelp is an integrated Digital Health platform offering a slate of services relating to skin cancer and skin diseases.
Based in Toronto, Ontario, the team was co-founded by a doctor and entrepreneur who have both faced the ravages of skin cancer and skin disease. They chose to combine forces during the Spring 2020 Pandemic Lockdown and build 21st Century technology that would not only offer people tools on how to get the skin help they need, but also streamline services to lessen the bureaucratic burden on the Canadian healthcare system.