Available on Apple App Store and Google Play Store
Prevention, Education and Early Detection
The Canadian Skin Cancer Foundation and Miiskin, the leading skin checking app, are joining forces in the fight against skin cancer. Miiskin is proud to support the work of the Canadian Skin Cancer Foundation by fundraising for the charity and helping to raise awareness of the importance of keeping an eye on your skin to spot any changes. Detecting changes to your skin and moles can be crucial in catching skin cancer early and photos are a good way to identify changes. The Miiskin app helps you to track your skin and moles for changes by using photos to create a snapshot of your skin's appearance. Miiskin will help you routinely check your skin for changes with convenient reminders.
Miiskin does not try to diagnose skin cancer or tell you that you are at risk or not. The detection of skin cancer is far from simple and should only be undertaken by qualified doctors – not apps. Miiskin simply helps you to keep a regular eye on your skin, so that you can seek medical help if you spot concerning changes.
Miiskin Features: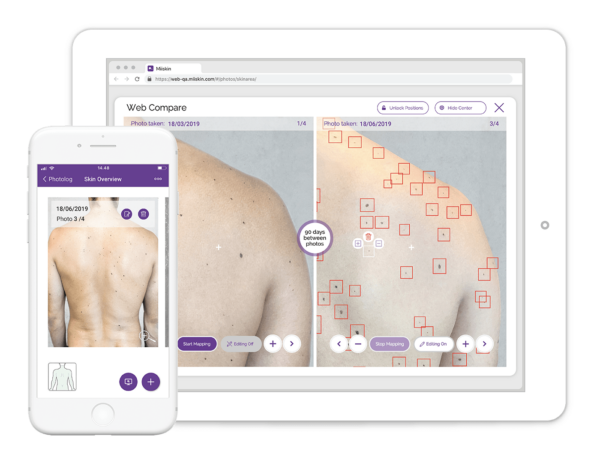 Automatic skin imaging: Using computer vision and augmented reality technology, Miiskin photographs your skin for you.
Create a body map of your skin moles.
Track moles with photos
Monitor mole changes over time
Get reminders to take new photos
Personalize your own reminders
Add personal notes to mole photos
Add kids and family members
Learn about skin cancer and melanoma
Download all your photos to a computer
Why Automatic Skin Imaging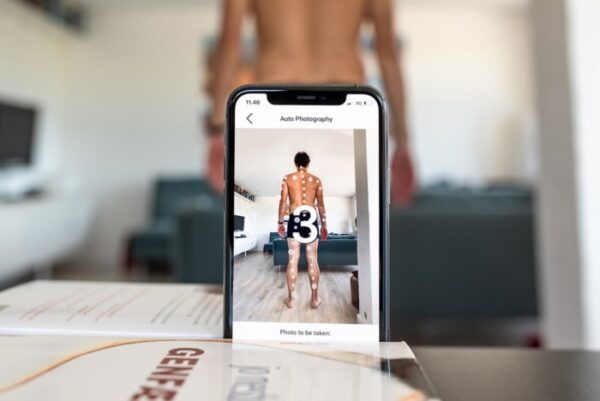 Privacy & Independence: You don't need anyone else's help to photograph your skin. The Miiskin app will do that for you.
Consistency: Automatic Skin Imaging is powered by Computer Vision and Augmented Reality helping you consistently take photos.
Time-saving: Taking pictures with Automatic Skin Imaging takes only a couple of minutes – with this small investment every few months, you can build a vital photolog of your skin.
About Miiskin

The company Miiskin is based in Denmark. Miiskin has created an app for keeping an eye on your skin. The app does not replace a visit to your doctor. The app is free to use; however, extra functionalities can be accessed through a subscription that comes with a 30 day free trial. Miiskin donates 15% of subscriptions to the Canadian Skin Cancer Foundation. The information in the Miiskin app is of general guidance only and does not substitute any recommendation by your doctor or other health personnel. You can contact Miiskin at [email protected] or you can visit their website at miiskin.com for more information.